1. Vodder - Manual Lymphatic Drainage (MLD)
Qualified to 'Vodder Manual Lymphatic Drainage Technique' - Therapy 1 - About my training
I initially completed the Gateway MLD training which is a one day 5 hour continued professional development course which teaches a very basic simplified form of manual lymphatic drainage technique. This was helpful for me in deciding to take my training further by completing the official Vodder MLD training course which is the clinical standard. This entailed completing two blocks of 40 hours of formal training classes, 80 hours, plus around the same again in evening & home study time with approximately a further 40 hours of formal practice in between...then a full day of written and practical examinations to become an officially recognized Vodder MLD therapist. From here I have gone on to regularly provide post Liposuction Surgery treatment as well as natural detox well-being support programs using Vodder MLD.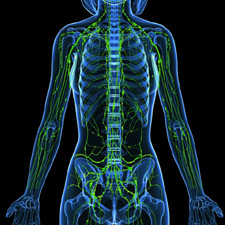 I'm a fully trained & fully qualified Vodder MLD therapist ( not treating lymphoedema, for this you will need a combined decongestive therapist who is trained in bandaging ). Treating mainly post op Vaser liposuction and other cosmetic surgery clients as well as the occasional detox program as part of a clients own diet plan and also some chronic fatigue clients who find MLD helpful.
MLD balances filtration which is the excess fluid that remains in the bodies soft tissue from the blood as the blood plasma bathes the bodies tissues in normal circulation. A small percentage of fluid remains in the soft tissue as a side effect of the normal blood circulation, this is mopped up by the lymphatic system without which swelling would occur. MLD is highly effective at helping wound healing post op and is recommended by Vaser surgeons to get the best aesthetic result from liposuction (or other procedure). The gentle Vodder MLD techniques have a relaxing effect on the hardened tissue which starts to form after a surgical procedure improving both blood and lymphatic circulation which results in faster, less painful wound healing and an over much improved physical result and appearance.
FOR PATIENTS REQUIRING BANDAGING AND THE TREATMENT OF SPECIFIC OEDEMAS (EG. LYMPHOEDEMA) PLEASE REFER TO THE MLD-UK WEBSITE FOR A COMBINED DECONGESTIVE THERAPIST; I DO NOT PROVIDE THIS THERAPY.
2. Indian Head Massage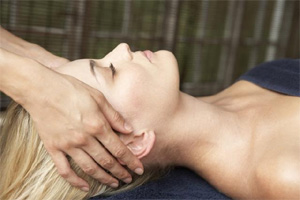 A wonderfully relaxing oil massage focusing in detail on the upper limbs / upper back / shoulder girdle and of course the neck / head-scalp and face including pressure point massage to open and ease the energy channels of the head and face. This treatment is performed laid flat on the couch with you covered by a towel rather than in a chair, this way you get to relax into it much more deeply on a nice warm spa fully adjustable couch.
Perfect for...
Neck shoulder tension
Mild tension headaches
Feeling generally run down and stressed out
Can be enjoyed as...
A one off treatment
A course of regular treatment
3. Traditional Ear Candling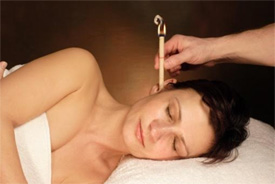 Using Bio-Sun wax ear candles (with safety filter) to draw out blockages from the ear canal. An effective thermo-therapy treatment for easing congestion in the ear. The treatment includes a detailed Vodder Manual Lymphatic Drainage treatment of the neck, face and head (I am a fully qualified Vodder MLD therapist) to help clear congestion in the neck and head / ears.
Single treatments are 45 minutes £40 which includes both candles and MLD treatment.
4. Reiki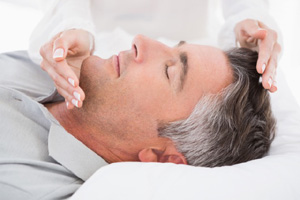 A deeply relaxing and calming form of energy healing which has roots reaching far back into into India and then Japan and from there to the West. A Reiki treatment helps gently open and clear blocked energy pathways running through the body promoting deep rest and rejuvenation of body and mind. Uses simple hand positions over and on the body to allow the REIKi energy to flow through the therapist into and throughthe recipient. I've practised Reiki since 1999 qualifying to Master-Teacher in 2006 and having also worked as a professional energy healer for several years during the 19990's and also having undergone nearly 2 decades of continued shamanic training and personal practice. (The word Shamanic loosely translates as one who 'touches the soul')
Perfect for...
Stress and tension
Insomnia
Feeling run down and washed out
Feeling fatigued
Can be enjoyed as...
A one off taster treatment
Has a much more beneficial effect as a course of regular treatments
5. Therapy Room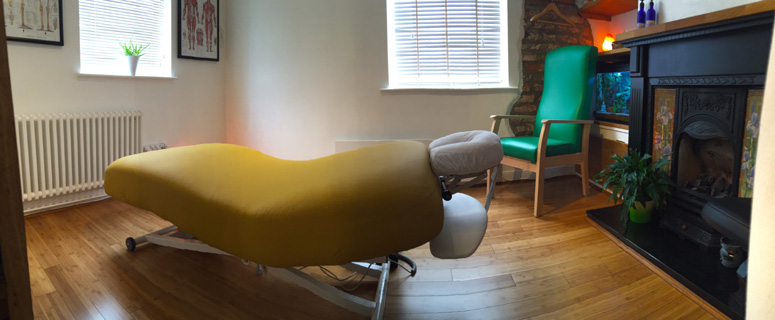 I work from home and have a light and bright dedicated therapy room with a fully adjustable, heated electric couch with extra thick comfort padding and comfort headrest to allow for extended treatments of 90 minutes and two hours
6. 2019 Prices
ALL THERAPIES ARE CHARGED AT THE SAME RATE.
First appointments for Massage & Manual Therapy and all other treatments, except Lomi-lomi, are normally 45 minutes with a choice of follow up appointments ranging from 30 minutes, 45, 60, 90 or 120 minutes.
Lomi-Lomi treatments are 60, 90 or 120 minutes.
30 minutes ….. £35
45 minutes ….. £40
60 minutes ….. £50
90 minutes ….. £70
120 minutes … £90

TERMS & CONDITIONS OF BOOKING : Cancellations with less than 24 hours notice are charged 50% of the appointment fee, missed appointments are charged in FULL.
Monday / Tuesday / Wednesday / Thursday / Friday …… 8am - 6pm
Saturday …… 7.30am until mid afternoon
7. Booking an appointment or making a general enquiry
Text message is the best way to contact me, I can usually reply between appointments.
Text ….or call …(any time) – 07747 842 748
e-mail – westwoodtherapies@icloud.com
7. Qualifications and Training
Andrew Brown - NAMMT (RMAdv)
Professional Associations - Registered Member Of
NAMMT - National Association of Massage & Manipulative Therapists
Qualifications & Training
Advanced
Hendrickson Method Practitioner (level 5)
Advanced Remedial Massage Diploma - Northern Institute of Massage (level 5)
Dr. Vodder method of Manual Lymphatic Drainage Massage (to Therapy 1)
Level 4 Sports Massage & Sports Injury Management (ITEC)
Advanced Strategies in Deep Tissue Massage & Myofascial Release (Art Riggs)
Provision of Remedial Exercise
Introduction to Strength & Conditioning
Trigger Point Therapy
Somatic Movement Coaching HSE Level 1
Tui Na - CPD
Holistic
Holistic (Swedish) Massage ITEC Level 3
Aromatherapy Pre-blends ITEC Level 3
Onsite Chair Massage
Detox Massage
Thai Massage (Levels 1 & 2)
Hawaiian Facial Massage
Lomi Lomi Hawaiian Massage Diploma
Reiki Level 1 & 2 since 1999 ...Master/Teacher Level since 2006
EFT Advanced Therapist
Traditional Ear Candling