Therapies Overview Qualifications
Lomi-Lomi (Hawaiian Massage)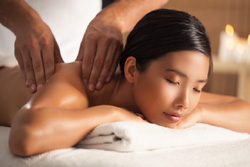 This treatment is priced separately from other treatments because this style of treatment requires a longer appointment time with extra time at the end to rest and integrate. I only offer a very small number of appointments each month so as not to conflict with my manual therapy work. Lomi-Lomi ...90 minutes £120 (allow for 2 hours) ... 2 hours £160 (allow for 2.5 hours).
Lomi-Lomi is affectionately known as the 'Loving Hands Massage'. It is probably the most nurturing and lovely form of relaxing oil massage you will ever experience. Originating from ancient Polynesia & more recently the Master Healers of Hawaii, Lomi-Lomi is whole body, working with continuous flowing, rolling and weaving, hand & forearm strokes over/under and around the body ...the strokes and movements resemble the circular rolling motion of ocean waves. The deeply relaxing and easing effect allows the recipient to surrender & just 'BE' present in the body, aware, something we all need a little more of these days. This is a transformational process through the art of massage, prayer and presence.
1. Who can benefit from Lomi-Lomi ?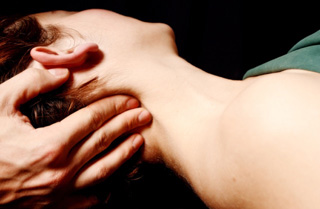 Lomi-Lomi can be enjoyed by most people; regular clients include amongst others:
Dentists
Teachers
Doctors
Athletes
Office Workers
Gardeners
Massage Therapists
Beauty Therapists
Horse Riders ….
' Lomi-Lomi helps gently release physical tension and energy build up that may be causing stress and tension. It is an alternative approach to easing the body and mind for people who prefer a more gentle, relaxing and nurturing form of whole body oil massage'
2. How does Lomi-Lomi massage differ from other forms of massage?
The unique fluid rhythmic motion of Lomi-Lomi massage sets it apart. During the massage different areas of the body are often worked at the same time, for example the back may be being massaged at the same time as the leg. The underside of the body is massaged with long rolling glides of the hand and forearms helping mobilise and loosen up the joints...relaxing deep held tension...it just feels absolutely lovely to receive. Joint stretches and passive movements can be included as well...or the focus can just be on long fluid, rolling strokes to calm the mind and settle the spirit.
This unique approach lets the recipient drop into and surrender into the body. Through massaging two separate areas of the body at the same time the brain has difficulty focusing and lets go…allowing healing for the nervous system on a deep level. During the massage the therapist invites the recipient to turn towards any inner struggle that may be going on and to notice any resistance you might have to that.... which in turn 'allows' this to gently release and transform effortlessly. There is also an invitation to re-align with your inner being or presence through the 'ho'oponopono' healing prayer ...'I'm sorry, please forgive me, thankyou, I love you'.
There is no set sequence to the hands on part of Lomi-Lomi massage & no two massages are quite the same; Lomi-Lomi is an invitation to lose yourself to the rhythmic flow of the massage and to just 'Let Go' ...and 'Allow' what is.
Lomi Massage/ Kahuna Bodywork
3. What are the Benefits of Lomi-Lomi massage?

Improved range of motion of joints and limbs
Reduction of inflammation across the body
Reduction of stress, anxiety & worry
Lifts the mood and relieves exhaustion
Stimulates lymphatic, circulatory, respiratory & digestive systems
Improvement in overall well-being & enjoyment of life
Calms the mind and settles the spirit
Helps a return to the present
4. "I've never had a Lomi-Lomi massage before what can I expect ?"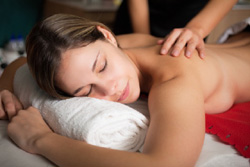 At the first appointment a consultation is undertaken to screen out anything which may require medical intervention or a different type of therapy, areas of tension are recorded and discussed along with how you are feeling generally & what you would like support with.
(Please shower & only eat a light diet in the couple of hours prior to the treatment & please ensure you have time to relax & take it easy afterwards).
Lomi-Lomi begins with helping you make yourself comfortable face down on the heated, extra wide thickly cushioned (8 inches of padding!!), fully electric and adjustable spa couch fitted with an extra comfortable face cushion and arm rest cushion. A sarong is used to cover your body, the heating in the room is turned up high to help the body relax. Frankincense essential oil is inhaled with three deep breath's to calm the nervous system and open the airways, a prayer is offered silently inwardly for your well-being and happiness ...and you are invited to use the 'hoo'ponopono' prayer ...'I'm sorry, please forgive me, thank you, I love you' ...to help you reconnect with your inner being/presence.
Then your feet are washed / wrapped with hot towels. A series of acupressure points are stimulated across the back of the body to increase Qi flow and health. From here the sarong cover is rolled from either side into the centre of the body...then warm massage oil is gently applied to the whole body using hands and forearms. The oils are organic blends for deep relaxation and muscle ease. From here the massage commences ...beginning with a wonderful fluid wave like combination of sweeping and rolling, hand and forearm strokes that resemble ocean waves moving continuously over and under the whole body working and releasing areas of tension as they are felt. Gentle joint stretches and mobilisations can be included as your prefer. Both the front and back of the body are massaged...head massage can be included as well.
Towards the end you are face up, the couch is adjusted into a slightly inclined position with the leg section raised to help you feel cradled and to relax more deeply...hot towels are placed across your head and you are covered with a warm blanket to rest further listening to peaceful music as you integrate the experience ...gently you are invited to 'come back' in your own time. Both hot and dry towels are made available to wipe off excess oil.
5. Booking ...How long are Lomi-Lomi treatments and how much are they?
Lomi-Lomi can be 90 or 120 minutes and can be enjoyed as often as you like... 90 minutes £120, 2 hours £160. A 50% deposit is required at the time of booking. Text for availability.
This is an absolutely magical treatment to receive and one I really enjoy doing, allowing a safe space for deep rest and being. The price is higher because I will normally block out either a half day or most of an afternoon or morning to allow the treatment to be delivered in the most relaxing and unhurried space.
6. Therapy Room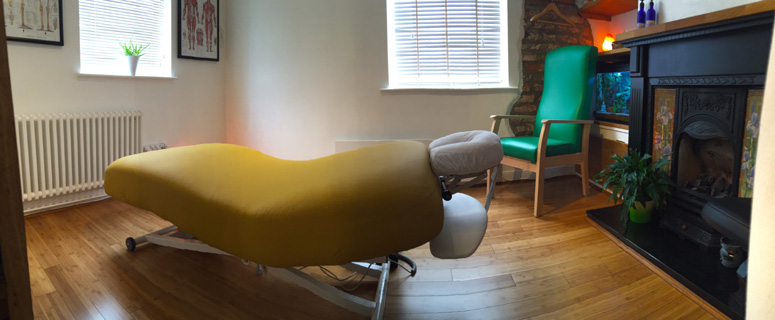 I work from home and have a light and bright dedicated therapy room with a fully adjustable, heated electric couch with extra thick comfort padding and comfort headrest to allow for extended treatments of 90 minutes and two hours
7. 2021 Prices for Lomi-Lomi Relaxation Massage
Appointment Times & Prices ...(varies)
Mon / Tues / Thurs / Fri ....& every 4th Saturday
9am / 11am / 1pm / 3pm / 5pm

90 minutes ….. £120 (allow 2 hours)
2 hours ….. £160 (allow 2.5 hours)
Mobile Massage ...click for further information and prices / availability
TERMS & CONDITIONS OF BOOKING :
Cancellation Charges ... unless the appointment can be filled
Less than 48 hours 50%
Less than 24 hours 100%
Missed appointments 100%
8. Booking an appointment or making a general enquiry
Text message is the best way to contact me, I can usually reply between appointments.
Text ….or call …(any time) – 07747 842 748
e-mail – westwoodtherapies@icloud.com
9. Qualifications and Training
Andrew Brown - NAMMT (RMAdv), Dip. Tui Na F BH®
Professional Associations - Registered Member Of
NAMMT - National Association of Massage & Manipulative Therapists
CNHC - Complementary & Natural Healthcare Council
Qualifications & Training
Advanced
Tui-Na / Chinese Massage and Manual Therapy Foundation Diploma (Body Harmonics)
Hendrickson Method Practitioner (level 5)
Advanced Remedial Massage Diploma - Northern Institute of Massage (level 5)
Dr. Vodder method of Manual Lymphatic Drainage Massage (to Therapy 1)
Level 4 Sports Massage & Sports Injury Management (ITEC)
Advanced Strategies in Deep Tissue Massage & Myofascial Release (Art Riggs)
Provision of Remedial Exercise
Introduction to Strength & Conditioning
Trigger Point Therapy
Somatic Movement Coaching HSE Level 1
Tui Na - CPD introduction (Gateway)
Holistic
Holistic (Swedish) Massage ITEC Level 3
Aromatherapy Pre-blends ITEC Level 3
Onsite Chair Massage
Detox Massage
Thai Massage (Levels 1 & 2)
Hawaiian Facial Massage
Lomi Lomi Hawaiian Massage Diploma
Reiki Level 1 & 2 since 1999 ...Master/Teacher Level since 2006
EFT Advanced Therapist
Traditional Ear Candling
'Pregnancy Massage' gateway