Lomi-Lomi (Hawaiian Massage)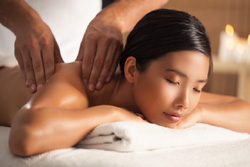 Lomi-Lomi is the Hawaiian way of describing massage and compassionate touch / bodywork. Over the centuries the Hawaiian peoples have developed their own style of massage in much the same way that Swedish massage has become the style of massage associated with the Western world. Lomi-Lomi is a whole body nurturing, relaxation treatment that typically uses long and short rhythmic strokes of the forearms and hands in a wave like action over and under the body. This is a profoundly nurturing and deeply relaxing massage. Clients often describe Lomi-Lomi as having an 'Experience' rather than just a massage.
1. Who can benefit from Lomi-Lomi ?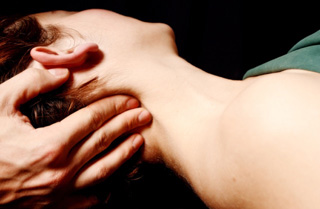 Anyone in need of deep relaxation and a de-stress, whilst this is not a treatment for specific musculoskeletal problems it can help ease tightness and tension.
Regular Lomi-Lomi clients include…
Dentists
Doctors
Massage Therapists
Yoga Teachers
Graphic Designers
Gardeners
School Teachers
Hairdressers
2. How does Lomi-Lomi massage differ from other forms of massage?
This is a whole body massage (video examples below) where the underside and top of the body are massaged simultaneously which has the effect of distracting the mind allowing you to let go and relax deeply. Very little covering is used with Lomi-Lomi unlike Swedish massage where the whole body is covered with towels and just one part is uncovered and worked on at a time; this creates a freedom of movement . With Lomi-Lomi the massage runs from one end of the body the other and from side to side in a rhythmic flow, some people often describe it like a slow dance like movement by the therapist around the couch working all areas of the body. Joint stretches with deep breathing are used to help you relaxing and let go of tension on as many levels as possible.
Hawaiian Lomi Lomi (Kahuna) Massage & Training - Essential Bodywork
Lomi Massage/ Kahuna Bodywork
3. What are the Benefits of Lomi-Lomi massage?

Deep relaxation and rest for body and mind

Reducing and dispersing inflammation across the body

Improves joint mobility

Increases well-being, helps you release stress and just feel better.
4. "I've never had a Lomi-Lomi massage before what can I expect during my treatment?"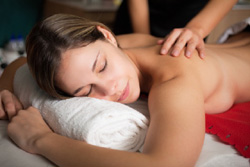 At the first appointment a short consultation is undertaken and areas of tension are noted down. The treatment starts with you face down on the heated couch with a sarong covering your body. To begin with I ask you to inhale some Frankincense essential oil to open your airways up and help relax your mind, then hot towels are used to bathe your feet, the sarong is then re-positioned to the centre of the body, the body is then gently covered/massaged with hot oil ready for the massage part to begin. Long forearm strokes moving from the upper to lower body and all around the body are used to start… the massage becomes intuitive with areas of tension being worked as part of the overall process until they feel relaxed. Joint stretches similar to Thai-Massage are used together with passive breathe stretches to get the bodies energy moving. Both sides of the body are massage (face up and face down). Head and face massage are included in the whole process. Towards the end of the treatment you are covered with a warm blanket and hot towels are placed over your head and face…then you are left quietly to rest for 5 to 10 minutes before I wake you up with a drink of water; refreshed and ready to return to the world from a better place within.

The Oils I use in a Lomi-Lomi treatment are Organic Aromatherapy Blends by NHR Organics, you can choose which one suits your requirement on the day
'Samadhi' ...Deep Relaxation - organic essential oils of : Lavender, Roman Chamomile, Clary Sage
'Elixir' ...Muscle & Joint Aches - organic essential oils of : Rosemary, Lavender, Clary Sage, Sweet Marjoram
'Sensual' ...Sensual & Luxurious - organic essential oils of : Ylang Ylang, Geranium, Neroli
'Coconut Oil' - skin conditioner : no essential oil included
5. How long are Lomi-Lomi treatments and how many will I need?
Lomi-Lomi can be enjoyed as often as you like, treatments range from 60, 90 minutes up to 2 hours in length. When doing a Lomi-Lomi I leave plenty of space between clients to create a relaxed no-rush, healing space
6. Therapy Room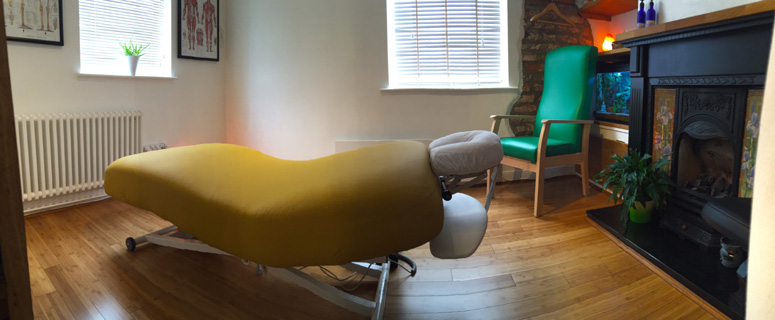 I work from home and have a light and bright dedicated therapy room with a fully adjustable, heated electric couch with extra thick comfort padding and comfort headrest to allow for extended treatments of 90 minutes and two hours
7. 2019 Prices for Lomi-Lomi Relaxation Massage
All Therapies are charged at the same rate ...except for Lomi-Lomi which is + £10 as indicated. For all treatments, unless otherwise indicated, the usual appointment length is 45 ...or 60 minutes with the option of follow up treatments of 30, 60, 90 or 120 minutes.
30 minutes ….. £35
45 minutes ….. £40
60 minutes ….. £50 (£60 Lomi-Lomi)
90 minutes ….. £70 (£80 Lomi-Lomi)
120 minutes … £90 (£100 Lomi-Lomi)
TERMS & CONDITIONS OF BOOKING : Cancellations with less than 24 hours notice are charged 50% of the appointment fee, missed appointments are charged in full. NEW SATURDAY appointments require a 50% non-refundable deposit; applies to first time clients only. NEW LOMI-LOMI appointments require a non-refundable 50% deposit, applies to first time clients only. Deposits can be paid over the phone by card or by bank transfer.
Monday / Tuesday / Thursday / Friday …… 8am - 6pm
Saturday …… 7.30am until mid afternoon
8. Booking an appointment or making a general enquiry
Text message is the best way to contact me, I can usually reply between appointments.
Text ….or call …(any time) – 07747 842 748
e-mail – westwoodtherapies@icloud.com
9. Qualifications and Training
Andrew Brown - NAMMT (RMAdv)
Professional Associations - Registered Member Of
NAMMT - National Association of Massage & Manipulative Therapists
Qualifications & Training
Advanced
Hendrickson Method Practitioner (level 5)
Advanced Remedial Massage Diploma - Northern Institute of Massage (level 5)
Dr. Vodder method of Manual Lymphatic Drainage Massage (to Therapy 1)
Level 4 Sports Massage & Sports Injury Management (ITEC)
Advanced Strategies in Deep Tissue Massage & Myofascial Release (Art Riggs)
Provision of Remedial Exercise
Introduction to Strength & Conditioning
Trigger Point Therapy
Somatic Movement Coaching HSE Level 1
Tui Na - CPD
Holistic
Holistic (Swedish) Massage ITEC Level 3
Aromatherapy Pre-blends ITEC Level 3
Onsite Chair Massage
Detox Massage
Thai Massage (Levels 1 & 2)
Hawaiian Facial Massage
Lomi Lomi Hawaiian Massage Diploma
Reiki Level 1 & 2 since 1999 ...Master/Teacher Level since 2006
EFT Advanced Therapist
Traditional Ear Candling