Therapies Overview Qualifications
Sports Massage and Manual Therapy
1. Who can benefit from Sports Massage ?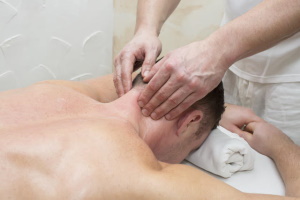 Regular clients include amongst others ...
RUNNERS
HORSE RIDERS
POLO PLAYERS
TENNIS PLAYERS
WEIGHTLIFTERS
WRESTLERS
MMA
CROSS FIT
PERSONAL TRAINERS
MILITARY
2. How does Sports Massage & Manual Therapy differ from other massage ?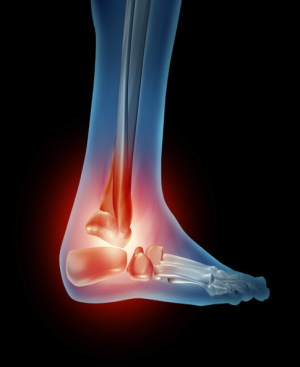 Sports Massage use a range of advanced bodywork and joint mobilisation techniques to help the athlete, it is typically divided into three types :
1. Pre-event ... helping someone prepare for an upcoming event
2. Inter-event ... working at a sporting event to help with preformance and injury
3. Post-event ... working with an athlete after a sporting event to aid recovery ...for example post marathon
Sports Massage & Manual Therapy is focused on relieving areas of discomfort and restoring correct muscle and joint function and balance where possible.It employs deep remedial style massage and joint mobilisation as well as remedial home exercise to help with rehabilitation.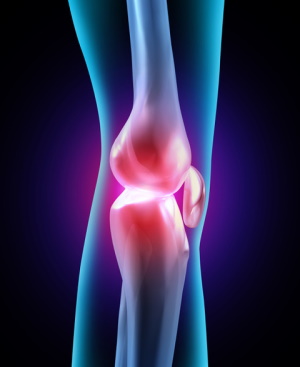 3. Sports Massage Therapy benefits
• Improved performance & increased strength, range of motion of joints and limbs
• Acceleration of soft tissue healing return to sport
• Reduction of inflammation across the body, reduction of pain
• Reduction of muscle spasm which can interfere with movement
• Injury recovery and management

4. "I've never had a Sports Massage ... what happens during an appointment ?"

At the first appointment a comprehensive consultation is undertaken to screen out anything which would require medical intervention. This is followed by an assessment of the areas of discomfort and a general postural assessment to help identify areas of imbalance across the body; this information is recorded and used to formulate a treatment plan. The initial consultation and assessment usually take around 20 minutes…longer for more complex cases. From here hands on treatment is undertaken. Treatment will be a combination of different advanced massage and manual therapy techniques and remedial exercise as required.

5. How many appointments will I need and how long are they ?

This depends on the nature & severity of the problem. The first appointment is usually 60 minutes in length and includes a consultation / assessment / treatment. This can be 90 minutes if preferred. Follow up treatments are 60 or 90 minutes. Injuries usually require a course of treatment ranging from one or two for a simple muscle strain to sometimes several treatments over a number of weeks for more complicated issues suck as a severe muscle strain or ligament sprain. Home care advice is also given to help you speed up the process.

A lot of clients come in for monthly maintenance massage to help with sports performance.

6. Therapy Room

I work from home and have created a bright, uplifting therapy studio. The massage couch I use is a fully electric - height / back rest / knee lift - adjustable thickly padded, extra wide, heated spa couch. Changing facilities are provided in the therapy room which is closed off by screened doors whilst you prepare for your treatment.

7. 2021 Price List & Treatment Options

Appointment Times & Prices ...(varies)
Mon / Tues / Thurs / Fri ....& every 4th Saturday
9am / 11am / 1pm / 3pm / 5pm


Lomi-Lomi and Mobile Massage priced separately, please refer to those pages for details. All other therapies charged at the same rate as follows:

60 minutes ….. £55
90 hours ….. £75

Mobile Massage ...click for further information and prices / availability

TERMS & CONDITIONS OF BOOKING :

Cancellation Charges ... unless the appointment can be filled
Less than 48 hours 50%
Less than 24 hours 100%
Missed appointments 100%

8. Booking an appointment or making a general enquiry

Text message is the best way to contact me, I can usually reply between appointments.

Text ….or call …(any time) – 07747 842 748
e-mail – westwoodtherapies@icloud.com

9. Qualifications and Training

Andrew Brown - NAMMT (RMAdv), Dip. Tui Na F BH®

Professional Associations - Registered Member Of

NAMMT - National Association of Massage & Manipulative Therapists
CNHC - Complementary & Natural Healthcare Council

Qualifications & Training

Advanced

Tui-Na / Chinese Massage and Manual Therapy Foundation Diploma (Body Harmonics)
Hendrickson Method Practitioner (level 5)
Advanced Remedial Massage Diploma - Northern Institute of Massage (level 5)
Dr. Vodder method of Manual Lymphatic Drainage Massage (to Therapy 1)
Level 4 Sports Massage & Sports Injury Management (ITEC)
Advanced Strategies in Deep Tissue Massage & Myofascial Release (Art Riggs)
Provision of Remedial Exercise
Introduction to Strength & Conditioning
Trigger Point Therapy
Somatic Movement Coaching HSE Level 1
Tui Na - CPD introduction (Gateway)

Holistic

Holistic (Swedish) Massage ITEC Level 3
Aromatherapy Pre-blends ITEC Level 3
Onsite Chair Massage
Detox Massage
Thai Massage (Levels 1 & 2)
Hawaiian Facial Massage
Lomi Lomi Hawaiian Massage Diploma
Reiki Level 1 & 2 since 1999 ...Master/Teacher Level since 2006
EFT Advanced Therapist
Traditional Ear Candling
'Pregnancy Massage' gateway