Looking for some bodywork ? ...
It can be really confusing when trying to find the right type of massage / bodywork / therapy to fit your needs and even worse when you're in pain... so here is a brief overview of some of the different types you're likely to come across in your search and their benefits. I remember 20 years ago trying to look for a therapy that could help me when I had a bad back and didn't know where to look! I provide numbers 3,4,5,6,7,8 out of the following list.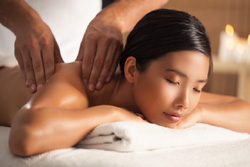 1. HOLISTIC MASSAGE ... also known as SWEDISH MASSAGE or sometimes THERAPEUTIC MASSAGE…
This is the type of massage you will get at the Spa also used in aromatherapy. It's a light form of oil massage with you undressed and covered by a towel, the focus is purely relaxation. It doesn't use a postural assessment or muscle testing process to determine areas of imbalance and tension in the body and it doesn't employ any advanced techniques so it isn't suitable or effective for treating acute or chronic musculoskeletal conditions. Lovely if you just want to relax and be pampered. Holistic Massage training is Level 3 (GCSE equivalent)
---------------------------------------------------------------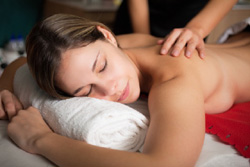 2. DEEP TISSUE MASSAGE (Relaxation) …
There is a lot of confusion about massage described as 'deep tissue' always check with your provider as to their qualifications. A lot of spas and holistic therapists offer a form of deep tissue massage which like holistic massage is purely relaxation focused . Again there is no musculoskeletal assessment process undertaken to determine imbalances in the body or to rule out any underlying conditions which may require medical attention. A very nice massage for a deeper relaxation than holistic massage but again isn't suitable for helping with acute or chronic pain conditions. 'Deep Tissue Massage' training is usually done as a one or two day CPD (Continued Professional Development) course.
---------------------------------------------------------------
This is a more specific form of bodywork aimed at working the deeper layers of connective tissuein the body to help with chronic/deep tension. It can involve a postural and musculoskeletal assessment process but this depends on the level of skill and training of the practitioner. This style of massage often uses no lubricant or a massage wax is used which allows greater adhesion of the therapists hands onto the skin than oil would. Strokes are typically long and slow and deep. You are undressed under a blanket for this treatment. Can be effective in treating chronic restriction in movement and deep tightness and tension. Again check with the practitioner to see how extensive their training is as this can be either a short one or two day CPD training or it can be an in-depth longer full and complete training course / qualification.
---------------------------------------------------------------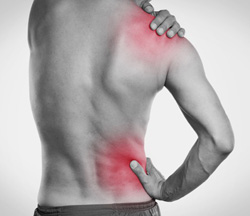 This style of massage is used to help 'remedy' a musculoskeletal problem in the body. It is split into normal and advanced with advanced remedial practitioners having undergone much longer training where they develop a greater skill in assessment, joint mobilisation and other advanced bodywork techniques. It can be applied to all areas of of the body for both acute and chronic issues and injuries; it utilises soft tissue massage with either wax or oil and also joint mobilisations (passive therapeutic movement of the joints) and stretches. Remedial Massage techniques are used in sports massage as well, which is a branch of remedial massage. Remedial Massage is Level 4, Advanced Remedial Massage is Level 5. (Level 4 is equivalent to 1st year degree, Level 5 second year degree)
---------------------------------------------------------------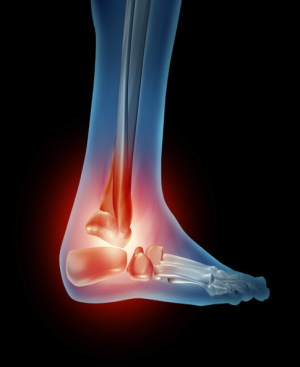 A branch of Remedial Massage with specific focus on sports issues, it is typically split into pre-event, inter-event, post sporting event. Effective for all things musculoskeletal / sports related both acute injuries and chronic long standing problems. Sports Massage therapists can be either Level 3, level 4 or level 5 depending on how much training they have has successfully completed and who with. Quality of training can vary from provider to provider. A great deal of the focus of sports massage training is injury management and rehabilitation. (Level 3 is GCSE equivalent, Level 4 is equivalent to 1st year degree, Level 5 second year degree)
---------------------------------------------------------------
6. ORTHOPAEDIC MASSAGE & MANUAL THERAPY ... click to read more
This style of bodywork is entirely focused on helping manage and where possible helping resolve orthopaedic conditions such as arthritis, tennis elbow, TMJ disorder, low back pain etc. It combines soft tissue massage with manual therapy techniques which are mobilisations of the joints and soft tissues, also MET / Muscle Energy Techniques which are a variety of resisted movements and passive stretches which help lengthen and normalise muscle and joint function. In the case of the Hendrickson Method this style also uses a unique and highly effective form of Mobilisation called 'Wave Mobilisation' which helps relax, open and ease both the soft tissues and joints of the body. This overall style of bodywork is often done with the recipient fully clothed, although oil, lotion or wax is sometimes used for soft tissue massage. It employs a postural and orthopaedic style assessment process to first of all rule out anything which may need medical attention or a different type of therapy such as physiotherapy; the information gathered is used to create a treatment plan which is then actioned and reviewed as the sessions progress. Effective for both acute and chronic musculoskeletal conditions such as bad back, painful shoulder, arthritis etc. Training is Level 5 and above / level 6. (Level 5 second year degree equivalent, Level 6 third year degree equivalent)
---------------------------------------------------------------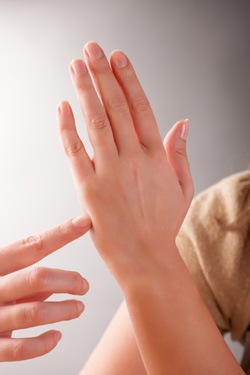 7. TUI-NA - CHINESE MEDICAL MASSAGE & MANUAL THERAPY …
Tui-Na means to to grasp and squeeze...this is a complete system of bodywork and approach to health which goes back over 4000 years and could be said to be the route of all modern forms of bodywork and manipulative techniques. It is used in Chinese hospitals on a daily basis where Western forms of therapy such as physiotherapy don't exist. One fundamental difference between Tui-Na and Western forms of massage is the use of acupoints to help restore balance to the bodies Qi flow (life force), these are the same points an acupuncturist would use only with Tui-Na it is deep kneading pressure that is applied instead of a needle. Working acupoints that are on a meridian (energy/Qi channel) that is next to or running through area of pain or discomfort can increase recovery and return to health…it's a bit like unblocking a stream to flow into an arid field full of crops, life will return. Tui-Na uses joint mobilisations and articulations together with deep kneading massage working through the recipients clothing. Effective at helping resolve and manage issues such frozen shoulder, migraine, tension headaches, bad back etc. This is an advanced form of bodywork therapy that requires training in both advanced techniques and Traditional Chinese Medicine theory.
---------------------------------------------------------------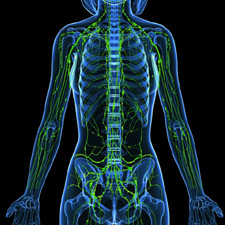 8. MANUAL LYMPHATIC DRAINAGE or MLD for short … click to read more
Is a completely different type of therapy that is split into two levels the first Level being just MLD which is used to treat things like post operation/wound healing for example after a cosmetic surgery or maybe a knee replacement or other surgeries where soft tissue healing can be powerfully influenced through MLD. The next level of training allows the practitioner to work with bandaging to help manage conditions such as Lymphoeadema (swelling in the limbs), these therapists are called 'Combined Decongestive Therapists' and typically specialise in this alone (I don't provide CDT, but I do provide MLD therapy). MLD works to help balance and purge/clear the bodies lymphatic system. MLD is both light and deep depending upon the requirement, always gentle and deeply relaxing. Extremely Effective for soft tissue wound healing post operation which is why Vaser liposuction surgeons recommend a course of treatment post op to help the soft tissue to heal in a smooth and even way. Also if used as part of a comprehensive detox program MLD can be effective for health improvement when undertaken intensively and regularly over a number of weeks. Training in MLD can vary hugely so check with your provider; training can be a simple 1 day CPD (continued professional development) course or it can be a comprehensive lengthy training over many months as in the case of VODDER MLD with rigorous exams and assessments. Check with your provider.
---------------------------------------------------------------
9. CHIROPRACTIC
This is a manipulative therapy technique that typically uses HVT which are very strong and intense 'High Velocity Thrust' joint manipulations to help normalise joint function. Hands on massage is not typically used in Chiropractic, the focus is manipulation although it's common for an electronic massager to be used. This is a very strong treatment and should be considered carefully as a treatment option. Appointments are typically 20 minutes long. Training is Bsc. Hons Level 6 and above.
---------------------------------------------------------------
10. OSTEOPATHY
Another manipulative therapy that has a more holistic/broader approach to the body than Chiropractic again this therapy seeks to normalise joint function through both gentle and strong (HVT) and joint manipulations. Appointments are typically 30 to 45 minutes long. Training is Bsc. Hons Level 6 and above.
---------------------------------------------------------------
11. PHYSIOTHERAPY
This is the musculoskeletal therapy offered through the NHS and can be requested through your GP a detailed assessment is made by a therapist who is medically qualified; from here typically a series of home exercises are given to the patient to help restore normal function to the bodies musculoskeletal system. A great deal of emphasis is placed on exercise prescription with some massage and manual therapy being occasionally included in the treatment depending on who is treating you. Appointments vary between 15 to 30/40 minutes depending on whether you are being treated privately or through the NHS.Training is Bsc. Hons Level 6 and above.