Therapies Overview Qualifications
Dr. Vodder Method of Manual Lymphatic Drainage
IMPORTANT NOTICE : Due to post liposuction / cosmetic surgery MLD rehabilitation massage requiring a course of multiple treatments in a short space of time it is  ESSENTIAL  that all appointments are booked several weeks in advance of your surgery otherwise I cannot accommodate you.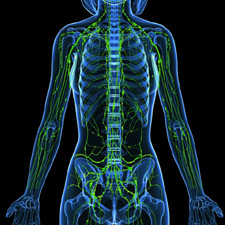 Qualified to 'Vodder Manual Lymphatic Drainage Technique' - Therapy 1 - About my training
I initially completed the Gateway MLD training which is a one day 5 hour continued professional development course which teaches a very basic simplified form of manual lymphatic drainage technique. This was helpful for me in deciding to take my training further by completing the official Vodder MLD training course which is the clinical standard. This entailed completing two blocks of 40 hours of formal training classes, 80 hours, plus around the same again in evening & home study time with approximately a further 40 hours of formal practice in between...then a full day of written and practical examinations to become an officially recognized Vodder MLD therapist. From here I have gone on to regularly provide post Liposuction Surgery treatment as well as natural detox well-being support programs using Vodder MLD.
1. How can Vodder Manual Lymphatic Drainage help me?
Vodder Manual Lymphatic Drainage has a powerful cleansing, relaxing, pain relieving and supportive effect on the recipients body. Vaser liposuction surgeons specifically advise a course of MLD to aid recovery and help the bodies tissues settle into the best shape to give the best aesthetic results without it the skin may go hard and bumpy and the wounds take a lot longer to heal. Vodder MLD may also be effective in helping to treat and manage Chronic Fatigue Syndrome (CFS) and other inflammatory conditions such as the many arthritic conditions.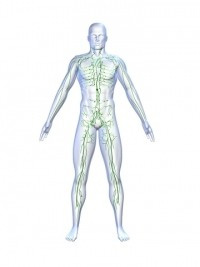 FOR PATIENTS REQUIRING BANDAGING AND THE TREATMENT OF SPECIFIC OEDEMAS (EG. LYMPHOEDEMA) PLEASE REFER TO THE MLD-UK WEBSITE FOR A COMBINED DECONGESTIVE THERAPIST; I DO NOT PROVIDE THIS THERAPY.
2. Manual Lymphatic Drainage Benefits
Helps relax tight tissue post surgery reducing pain
Speeds up wound healing
Helps reduce inflammation
Enhances the activity of the immune system
Promotes deep relaxation aiding recovery
Supports cellular oxygenation and nourishment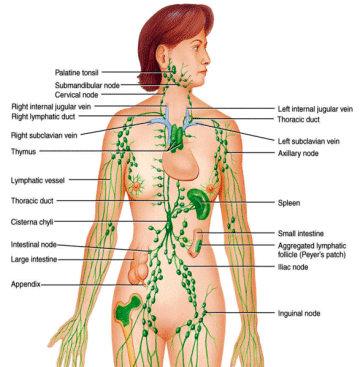 The unique Vodder Method of MLD stimulates a deep relaxation response which has the effect of releasing vascular spasm which can restrict the normal flow of lymph fluid through the lymphatic vessels.
3. What happens during a session?
The first appointment is normally 60 minutes and includes a consultation. During the treatment you will be covered in a large warm blanket and made comfortable on the heated treatment couch; with Vodder MLD there are a unique combination of very light skin-touch strokes applied across a region of the body to promote the superficial lymphatic vessels in the skin and if appropriate deeper strokes are combined with joint mobilisations to stimulate the deeper lymph vessels of the body.
4. Therapy Room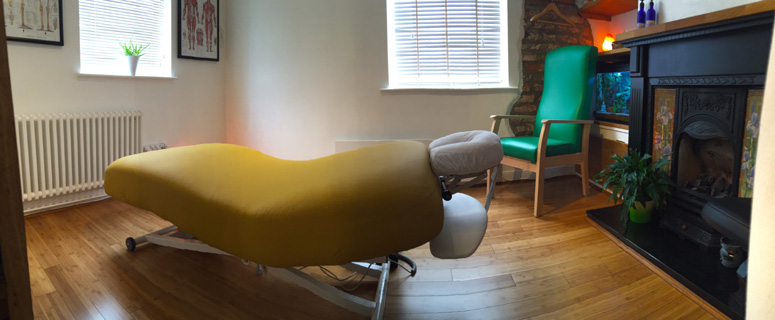 I work from home and have created a bright, uplifting therapy studio. The massage couch I use is a fully electric - height / back rest / knee lift - adjustable thickly padded, extra wide, heated spa couch. Changing facilities are provided in the therapy room which is closed off by screened doors whilst you prepare for your treatment.
5. Booking an appointment
Message - Text 07747 842 748 or e-mail – westwoodtherapies@icloud.com - (or call) with your name and best contact details, include potential times and dates you would like an appointment, the type of massage treatment you are looking for and for how long (60 or 90 minutes); give a brief description what you are looking for help with. I will do my best to respond as quickly as possible.
Appointment Times...(varies)
Monday / Tuesday / Wednesday / Thursday
...9am / 11am / 1pm / 3pm / 4.30pm

COVID-19 - if you have any symptoms or have been in contact with anyone with symptoms then please postpone your appointment. Please wear a mask to your appointment.
All therapies charged at the same rate :
60 minutes ….. £55
90 minutes ….. £75
Payments Accepted
All major cards, Apple Pay, Bank Transfer, Cash

TERMS & CONDITIONS OF BOOKING :
Cancellation Charges
Less than 48 hours notice / 50%
Less than 24 hours notice / 100%
Missed appointments 100%
6. Qualifications and Training
Andrew Brown - NAMMT (RMAdv), Dip. Tui Na F BH®
Professional Associations - Registered Member Of
NAMMT - National Association of Massage & Manipulative Therapists
CNHC - Complementary & Natural Healthcare Council
Qualifications & Training
Advanced
Tui-Na / Chinese Massage and Manual Therapy Foundation Diploma (Body Harmonics)
Hendrickson Method Practitioner (level 5)
Advanced Remedial Massage Diploma - Northern Institute of Massage (level 5)
Dr. Vodder method of Manual Lymphatic Drainage Massage (to Therapy 1)
Level 4 Sports Massage & Sports Injury Management (ITEC)
Advanced Strategies in Deep Tissue Massage & Myofascial Release (Art Riggs)
Provision of Remedial Exercise
Introduction to Strength & Conditioning
Trigger Point Therapy
Somatic Movement Coaching HSE Level 1
Tui Na - CPD introduction (Gateway)
Holistic
Holistic (Swedish) Massage ITEC Level 3
Aromatherapy Pre-blends ITEC Level 3
Onsite Chair Massage
Detox Massage
Thai Massage (Levels 1 & 2)
Hawaiian Facial Massage
Lomi Lomi Hawaiian Massage Diploma
Reiki Level 1 & 2 since 1999 ...Master/Teacher Level since 2006
EFT Advanced Therapist
Traditional Ear Candling
'Pregnancy Massage' gateway