These are other therapies I'm also qualified in and enjoy doing, they are available when my schedule allows :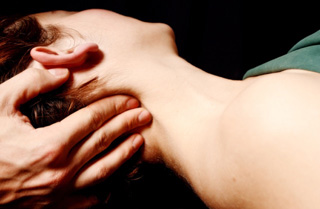 LOMI-LOMI
( Priced Separately …£160 for 2 hours …allow for 2.5 hours … advance booking recommended, 50% deposit required at the time of booking)
Lomi Lomi translates approximately as Loving Hands or Loving and Caring Touch. This is massage that originates from the Hawaiian and Indonesian peoples of the Pacific. Lomi is more of a whole transformational process rather than just a massage…it embodies the spirit of Aloha which in the Hawaiian language,stands for much more than just "hello" or "goodbye" or "love." Its deeper meaning is "the joyful (oha) sharing (alo) of life energy (ha) in the present (alo)."
The Lomi Lomi massage treatment is a combination of prayer and blessing for the recipients health and well-being and a continued guided process of helping the recipient bring their attention back to the body over and over again. The massage is healing touch in the form of flowing, deeply relaxing… hand / forearm massage strokes applied with hot oils in a long, continuous, rhythmic motion similar to ocean waves…rolling over, under and around the whole body including head and face. This a restorative healing massage.
---------------------------------------------------------------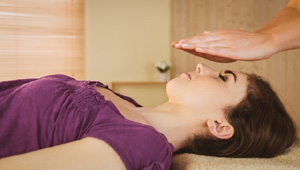 REIKI
An ancient form of energy healing with origins extending back into ancient India and more recently Japan and then the West. Rei translates approximately as divine or 'higher' and Ki is the Japanese word for life force which in Chinese is called Qi, pronounced chee. The Japanese word for this energy is Ki, pronounced 'Ki'.
A reiki session involves the practitioner creating a safe space where the healing energy or 'Ki' is channeled into and through the recipients body and auric fields via a series of hand holds on and above different acupressure locations across the front and back of the body. The therapist helps to balance the energy function of the recipients energy system, dissipating excess and enhancing areas of depletion. A typical reiki treatment is 60 minutes. Reiki is highly effective for helping alleviate stress and tension which in turn promotes better sleep and well being. You will feel deeply relaxed, calm and centred in the hours and days after the treatment.
I qualified in reiki 1 & 2 in 1998 and Master Teacher level in 2006.
---------------------------------------------------------------
Therapy Room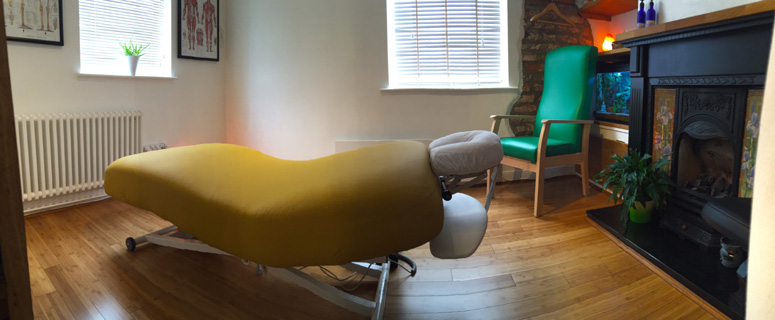 I work from home and have a light and bright dedicated therapy room with a fully adjustable, heated electric couch with extra thick comfort padding and comfort headrest to allow for extended treatments of 90 minutes and two hours
Booking an appointment
Message - Text 07747 842 748 or e-mail – westwoodtherapies@icloud.com - (or call) with your name and best contact details, include potential times and dates you would like an appointment, the type of massage treatment you are looking for and for how long (60 or 90 minutes); give a brief description what you are looking for help with. I will do my best to respond as quickly as possible.
Appointment Times...(varies)
MON / TUES / WED / THURS
9.00am - 60 minutes
10.30am - 60 minutes
12.00am - 60 minutes
… two afternoon appointments are available from 2.00pm onwards for ….60 / 90. Last appointment of the day finishes at 5.30pm.

All therapies charged at the same rate unless indicated otherwise
60 minutes ….. £55
90 minutes ….. £80
Payments Accepted
All major cards, Apple Pay, Bank Transfer, Cash

PLEASE ONLY ARRIVE AT YOUR APPOINTMENT TIME, NOT BEFORE. IF YOU HAVE ANY COVID SYMPTOMS OR A COUGH OR COLD PLEASE RESCHEDULE. PLEASE WEAR A MASK
TERMS & CONDITIONS OF BOOKING :
Cancellation Charges
Less than 48 hours notice, 50% of appointment fee.
Less than 24 hours notice, 100% of appointment fee.
Missed appointments, 100% of appointment fee.
Qualifications and Training
Andrew Brown - NAMMT (RMAdv), Dip. Tui Na F BH®
Professional Associations - Registered Member Of
NAMMT - National Association of Massage & Manipulative Therapists
Qualifications & Training
Advanced
Sports Massage (VTCT level 5, ITEC level 4)
Advanced Remedial Massage (Northern Institute of Massage level 5)
Hendrickson Method Practitioner (level 5)
Tui-Na (Foundation Diploma)
Dr. Vodder Manual Lymphatic Drainage
Somatic Movement Coaching
Holistic
Holistic Massage (ITEC level 3)
Aromatherapy Pre-blends (ITEC level 3)
Onsite chair massage
Thai Massage (Gateway Level 1 & 2)
Lomi-Lomi (Diploma - Infinity Training Academy)
Reiki (Master Teacher)
EFT (Advanced Therapist)
Traditional ear candling
Pregnancy Massage (Gateway Diploma)